Update 2/20/2018: This article has been updated to reflect more recent information and fresher statistics and reports.
You've got a phone near you right now. It's probably on your desk, in your pocket, or on your lap.
If you're using it to communicate, great! If you're using it to stealthily check Facebook at work, well, I'm not going to tell anyone.
In fact, the average person checks their phone at least 80 times a day.
The world has gone mobile, and that includes those on the hunt for a new job. In fact, 82% of job searches now take place on a mobile device.
And that's great—you actually want to hire the kind of people who are doing mobile job searches.
According to a Gartner report on anticipating and exploiting workplace trends, people who use mobile devices exhibit something called digital dexterity. Gartner states,
The digital dexterity of the workforce is the most effective mechanism to ensure that it can keep pace with and exploit this vast amount of change.
This quote (and the rest of the report, which is available in full for Gartner clients) sings the praises of recruits who find the best way to do their job and run with it.
A candidate using mobile devices in their job search is a candidate who will be willing to roll with new technologies without hesitation.
So how can your business capture these mobile job applicants? What are the right things to do when it comes to mobile hiring?
How to be a great mobile recruiter
Some companies and recruiters are already doing what's necessary to attract applicants via mobile and looking at what they are doing well can give you ideas on how to be a better mobile recruiter.
Being a knockout mobile recruiter isn't just about downloading the latest mobile recruiting apps; it requires more thought and the development of a true mobile recruiting strategy.
Here are four things that you should be doing if you want to be great at hiring candidates through mobile devices:
1. Allow mobile resume submission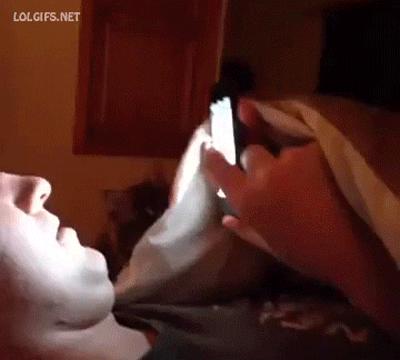 Make it easy for everyone, even kittens
Allowing candidates to submit resumes on mobile seems pretty basic, but you'd be surprised how few companies do it. According to a Pew research survey, 47% of respondents who looked for a job on a mobile device had trouble accessing job-related content.
And it gets worse. Forty-seven percent of respondents said they couldn't even read the full text of a job posting on their mobile device. Thirty-seven percent of applicants struggled to upload all the materials (such as resumes) they needed to apply for a job on mobile, and 23% lacked ways to save or bookmark job ads so they could get back to them later.
Those numbers represent dedicated employees you're losing out on because of a poor user experience on your site.
Pew research on smartphone job searches (Source)
Great mobile recruiters ensure that their applicant tracking software allows resume submissions through mobile (among other mobile capabilities), and then makes sure they're actually using that functionality to its full capacity.
2. Go after all ages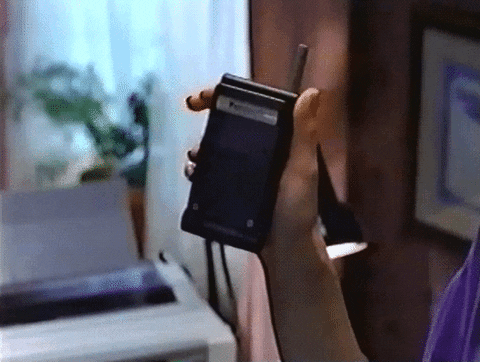 Uhh… maybe not that kind of mobile
It's not just the young whippersnappers who are looking for jobs with their smartphones.
The New York Times reports that while 97% of Millennials use smartphones, Gen X isn't far behind at 94% saturation. In addition, 77% of folks over 50 use smartphones, too.
And they're using those devices to find jobs.
As of 2016, 78% of Millennials used mobile devices to find jobs, compared with 73% of Gen X and 57% of Baby Boomers, according to research from Indeed.
Mobile options don't exist just for young people, and they haven't for a long time.
Great mobile recruiters make sure not to discount older generations when creating job listings or career sites for mobile by using slang, "trendy" language, or making in-text assumptions about who's reading the posting.
3. Keep job posts from going stale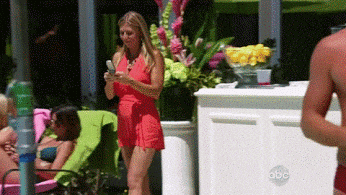 She's on the job hunt, OK? It's very serious.
Because they always have their devices with them, mobile candidates can check job listings more often. That's why it's vital that you keep your ads up to date, and also optimized for mobile viewing.
Is the language tired? Have the job requirements changed, even slightly? Is there a way you could alter the posting to make it attract more applicants? You should ask yourself these questions every time you look at your existing job ads.
Great mobile recruiters regularly review old job listings to see if they need to be updated with new details or information about the position, or redesigned completely to be fully mobile-optimized.
4. Minimize screener questions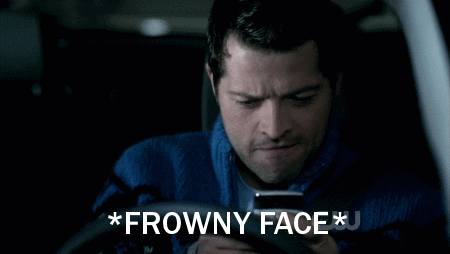 Nobody likes screener questions!
As I mentioned above with the struggle to upload material via mobile, applying for a job with a mobile device can be an exercise in frustration for the vast majority of applicants. Tiny screens, career sites that aren't mobile-optimized, and over-complicated application steps combine to scare away high-quality job seekers.
In fact, according to 2014 research from Indeed, companies see a 50% reduction in mobile applications when they have 30 screener questions, and a 70% reduction when that number reaches 40 screener questions.
Great mobile recruiters reduce the number of screening questions and focus instead on creating the best applicant experience they can. Questions are for interviews!
Are you a great mobile recruiter?
Mobile is no longer a new way to recruit, but a mainstay of modern hiring, and it won't work for you unless you take it seriously.
Have you had any success with methods tailored to mobile recruiting? Add your experiences in the comments below or tweet me @CapterraHalden and tell me all about it.
If you're on the hunt for great mobile recruiting software, make sure you check out Capterra's (totally free) hiring software database.